Successfully passing an Instituto Cervantes DELE exam is not just down to having studied the language but also learning all the things that will appear on the exam and you'll be marked on.  At LAE Madrid we have a team of extraordinary DELE teachers that will help you study each part of the exam and understand exactly what you need to obtain your certificate.
Let's meet them:
Diego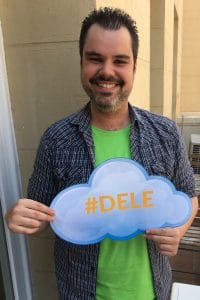 Diego is a teacher who's mastered the art of preparing students for the DELE exam. His help and support makes an enormous difference on a day of the test when it is time to face the music.
In my opinion:
"Without a doubt, you are the one responsible and deserving of all the credit for passing the exam. However, attending DELE preparation classes will get you ready to face everything that will come up on the day of the exam give and more importantly will also give you a confidence boost.
The most important thing is having a motivation!
What I enjoy the most about preparing students for the DELE exam is witnessing how their confidence grows. Seeing how students apply their knowledge of the language with a specific purpose is very rewarding. Finally the very best part, without a doubt, is receiving the news that the students have passed!
Diego's top tip for the DELE students
"It goes without saying that nerves and time will be your worst enemies during the exam. I recommend taking multiple practice exams before the day of the exam to understand every part and see where you might get tripped up on the day.
Cristina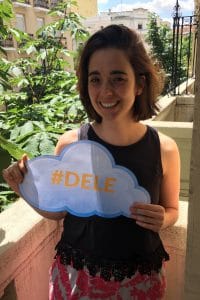 Cristina is another one of our star DELE teachers. She has spent many years preparing students of all levels to pass the exam.
In my opinion:"Getting the DELE certificate means that you will have proof of your level for life. This will open many doors in your life, work and also education.I love being a part of my students' preparation and seeing how they become experts in their field. It's not always the students with the best level of Spanish who have the best chances to pass the exam.
Cristina's top tip for the DELE students
Think of the DELE preparation like a game. You must pass a series of tests in a limited time to reach your goal. You have to believe in yourself and be ready to work in order to be 100% sure that this is a challenge you can succeed in.
Contact us for more information about our DELE preparation courses or email us at: [email protected]. We will be happy to help you with everything you might need!