For all of those football fans, the 1st of June will be an exciting night of the UEFA Champions League Final in Madrid. The winner title of the will be disputed between Liverpool and Tottenham at 21:00. The match will take place at the Wanda Metropolitan Stadium, gathering hundreds of supporters who will come to Madrid to live the fifth European Cup held in this city. But… how to make the most of the city while waiting for the big event? In this blog post, you'll find information to plan a great weekend in the capital of Spain.
If you are planning on arriving in Madrid on the 31st of May, then here's a couple of special activities you might enjoy. Check them out!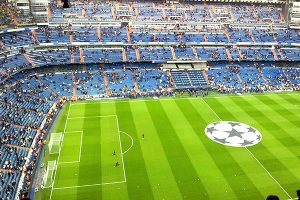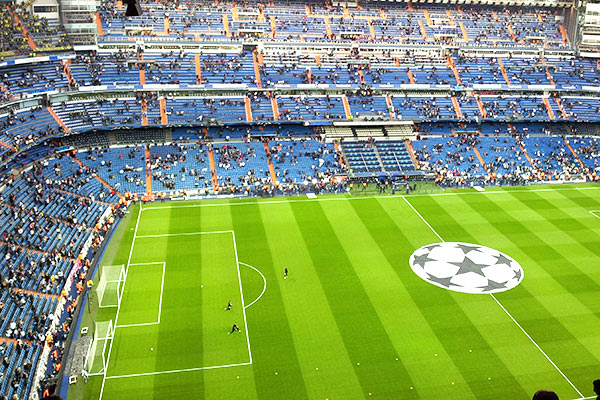 Even though this championship will be celebrated at Wanda's, why not check out the Real Madrid's famous stadium? For only 25 euros you can book a tour and uncover the glorious history of Real Madrid with the exclusive access to the bench, changing rooms, the field, press room, and the presidential box! You will also be able to go through the Trophy Room and watch videos of important matches. If you don't want to miss this opportunity, book your tickets in advance!
The Spanish national football team's museum is in the City of football in Las Rozas and it is a very special space that gathers the most important memories of the history of the national team. It is open from Tuesday to Sunday, from 9:30 to 18:30 and here you'll be able to learn about the most important accomplishments of the national team. From the Antwerp's Olympic Games in 1920, the first tournament the team ever competed in, to their most recent successes, here you will go through their complete timeline while checking out emblematic objects. Don't miss it!
Want to take some football souvenirs back home? Then the Fútbol Factory is a must on your agenda while visiting Madrid! Located in Calle Carretas 23, only a hundred meters away from Puerta del Sol, here you can find football kits for both national and international teams. Make sure you stop by and you get something for that friend that couldn't come with you or for your own football training sessions back home!
Now that you've booked these plans on your agenda, let us ask us the big question: who will you be supporting? Let us know who you believe will be the winner of the 2019 UEFA Champions League Final in Madrid. Follow us on Facebook and leave your comment. Also, check out our blog on the best places to watch football in Madrid if you're not going to the stadium!