A new year means new plans, and especially if you live in Madrid, where the cultural offer gets wider and more interesting by year! In this blog post we will tell you about the different activities you cannot miss in Madrid in 2019, so grab your agenda and right down the following events.
January
Banksy exhibition! For the first time ever, Madrid will have the pleasure to host an exhibition every art lover is looking forward to; Banksy's. It will be on until the 3rd of March and you can buy tickets online in the following website.
February
One of the most expected exhibitions of 2019 will start on the 26th of February at Museo Reina Sofía. We are talking about the filmmaker's Albert Serra exhibition, where you will able to see his work and check his latest audiovisual piece, Personalien.
March
If you are a big fan of indie rock bands, then it would be a total crime to miss the Florence and the Machine concert at the Wizink Centre. They will be presenting their latest album, "High as hope" and you can get your tickets here.
April
If you like going to the theatre, then don't miss out on "El Idiota". This is an adaptation of Dostoyevsky's novel and it is directed by Gerardo Vera. It will only be on until the 7th of April, so make sure you leave some space in your agenda to learn about Myshkin, the main character. Where? Teatro María Guerrero (c/ Tamayo y Baus, 4)
May
Do you remember those boys from the 90's that had us all singing romantic ballads such as "as long as you love me" or imitating their choreographies from the "everybody" videoclip? That's right! The Backstreet boys are back and you be part of their DNA World Tour! The concert is on the 13th of May at the Wizink Center.
June
One of the most popular festivals in Madrid will take place in June. We are talking about "Noches del Botánico", who just confirmed that Loreena McKennitt, the Canadian artist, will be one of the musicians playing.
July
Definitely one of the favourite ones, MadCool is back this 2019 with guest artists as popular as The Cure, The National, Bon Iver and The Chemical Brothers, among others. Three nights in a row of partying and enjoying the best live music in the city! Get your tickets here.
August
Will you stay in Madrid during August? Then you might want to escape from the heat, and a great way of doing this is attending the "Ceesepe. Vicios modernos" exhibition at La Casa Encendida. Here you will get to see how Carlos Sánchez Pérez created a whole world through comics between 1978 y 1983.
September
The Canadian Grammy winner Michael Bublé will be performing at the Wizing Center on the 28th of September. He will be presenting his 8th album, "Love", where he mixes Pop elements with Jazz and Swing. The tickets are not cheap, but his concerts are well-known for being memorable. Get yours!
October
One of the most acclaimed movies of all times, Ghost, has been adapted into a musical and now it is Madrid's turn to enjoy it! On the 8th of October you will be able to relive the story of Sam and Molly after tragedy hits them and he gets trapped between two worlds. Where? Teatro de la Luz Phillips Gran Vía.
November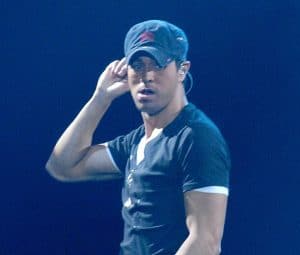 For those of you who love thrash metal, there is some great news! On the first of November you will be able to enjoy the Annihilators concert, presenting their cd "For the Demented" Get your tickets here.
December
The Spanish singer Enrique Iglesias will be singing at the Wizink Center on the 7th of December. This is the only show that he will perform in Spain during 2019, so if you are a big fan of "Bailando" or "Hero" then you better buy your tickets fast, since they will get sold-out for sure!
Discover one of the three most popular museums in Madrid!

Which one of these cultural events will you attend in Madrid in 2019? Let us know! Follow us on Facebook and leave your comment.