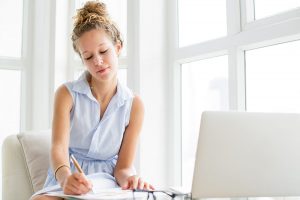 LAE Madrid offers online group Spanish classes so you can continue to practice your Spanish from wherever you are! You can learn about the language, culture and history of Spain first-hand from our qualified and experienced teachers.
We've converted our Instituto Cervantes-accredited Spanish classes into engaging and dynamic online courses, with teachers that have vast experience in teaching online! Be part of the LAE Madrid family from wherever you are in the world.
Our communicative and immersive methodology requires small groups (average 5) to ensure that you have maximum speaking time and can make the most of your teacher during class.
We're using a professional live virtual classroom designed specifically for teaching and training. Far beyond basic video conferencing, our platform offers interactive whiteboards with multiple markups and annotation tools, file and document sharing, live presentations, screen sharing, text messages, virtual hand rising, and plenty of other tools that are perfect for a group class. You'll only need a device that can access the internet and you'll be able to join in!
All the students who will be part of the online group will be added to a group chat for quick communication and to send homework, extra activities and generally receive more resources for you to improve your Spanish. This way you'll always have your classmates to practice with.
Do you want to improve your Spanish quickly and efficiently from the comfort of your own home? Then, our Online intensives are for you!
Throughout years of experience in online education, we've had an opportunity to work out the optimal time for an online group class that will allow students to maintain all the information and actively participate in the class. While courses at our center in Madrid allow for longer sessions due to covering content in the class, e-learning has shown to be most efficient in shorter periods. We also use a flipped-classroom methodology so you're given content to digest in between classes to make the most of your time with your teacher.
Two-hour daily sessions with a total of 10 classes per week will provide you with the real boost needed to improve your Spanish.
Schedules:
Monday-Friday 9:00-11:00
or
Monday-Friday  11:00-13.00
What is included in our Online Intensive Spanish Course
10 Spanish classes in small groups per week
Level Test (before the course starts)
Level-specific Spanish learning materials used in your classes
Certificate at the end of the course showing your level and attendance
Access to one level of On-Español, our online self-study platform, which includes materials and videos to cover your entire level (usually €49 per level)
If you're looking for a less intensive course to improve your Spanish, our Online Evening Classes are 3 hours per week, split into two evenings. Our small groups will make the communication seamless between you and the teacher and our platform is ideal for use with any devices.
Schedules:
Monday/Wednesday 19:30-21:00
or
Tuesday/Thursday  19:30-21:00
What is included in our Online Evening Course
12 Spanish classes
Level Test (before the course starts)
Level-specific Spanish learning materials used in your classes
Certificate at the end of the course showing your level and attendance
Level test at the end of the course