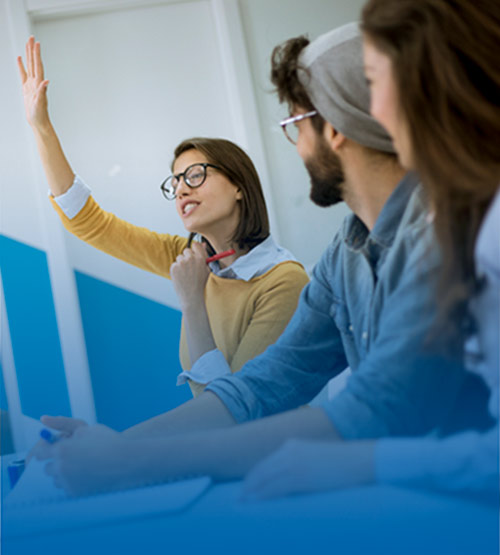 Are you motivated to improve your Spanish quickly?
If the answer is yes, then our Power Intensive Course is perfect for you!
In the mornings you will participate in the intensive Spanish classes and on two afternoons a week, you will meet with your personal Spanish teacher.
During these one-2-one classes, you can focus on the areas that are most important to you and revise areas that you find a bit tricky. Adding on the extra classes to our intensive course is super hard work but it really does accelerate your learning potential.
Think of it like having two personal training sessions per week at the gym – you can work hard to focus on technique, style and pushing you to your limits with amazing results.
20 Spanish classes in small groups per week

Two One-2-One classes (Power Hours!) per week

Level Test (before and after the course)

Level-specific Spanish Course Book or materials

Cultural Activities

Welcome pack

Welcome lunch

Coffee and Current Affairs

Certificate at the end of the course

Library Service

Free Wi-Fi

Student card with discounts benefits
Power Intensive Course Schedule Example
The schedule is for reference purposes only. Each student will receive their individual schedule before the beginning of the course according to their level and course type.
| Time | Monday | Tuesday | Wednesday | Thursday | Friday | Saturday |
| --- | --- | --- | --- | --- | --- | --- |
| 09:00-09:20 | Welcome & Orientation session | Coffee and Current Affairs |   | Coffee and Current Affairs |   |   |
| 9:20-13:00 | Group class* | Group class | Group class | Group class | Group class | Cultural Activity |
| 13.30-15.30 |  One-to-One Classes | Welcome lunch | Cultural Activity | One-to-One Classes | Tapas |   |
*The first Monday of the course your day will start at 8:30 with a Welcome & Orientation session.
The following academic schedule is used for our group classes: 1h 40min class session + 30min break + 1h 40min class session or 2h 05min class session + 30min break + 2h 05min class session in case of a bank holiday during the week.
A little bit more about the classes
Group classes: Intensive Spanish Class in small groups.
C2C Class: Confidence to communicate, Interactive class that gets the students speaking and interacting with real life scenarios.The groups are mixed with other groups and levels to make it a more 'realistic' scenario. All the teachers participate.
Cultural activities: A range of activities both inside and outside of the school. Mixed groups with the Spanish teachers.
Individual class: Individual Power Hour classes. We believe two individual classes are key to the continued success of our students. As well as working on their specific linguistic needs, we can also work on any issues that have arisen, such as confidence.
* The individual classes (Power Hours) could be recovered if the students inform us by email with at least 24 hours in advance, otherwise the student will miss the class without any make up option.
Weeks
Price
Weeks 1 – 6
270€ per week
Weeks 7 – 15
260€ per week
16 weeks +
250€ per week
+ 40€ enrolment fee*