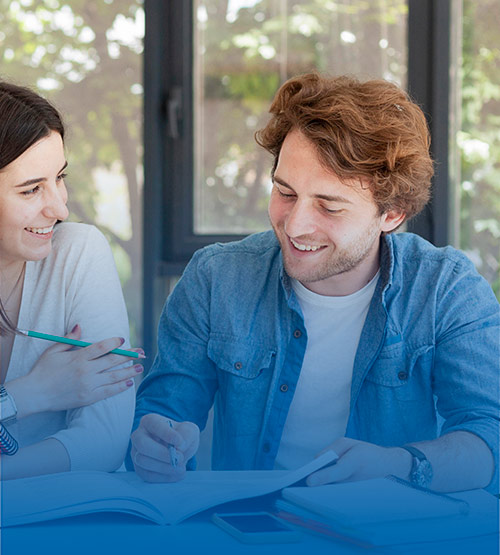 Focused and tailored sessions that prepare you thoroughly for your exam
Our Spanish DELE Preparation Course will prepare you to pass the DELE Exam (Diplomas in Spanish as a Foreign Language with the Instituto Cervantes).
---
20 or 40 academic hours of individual classes with an expert in DELE preparation

Level Test (before and after the course)

Level-specific Spanish Course Book or materials

Cultural Activities

Welcome pack

Welcome lunch

Coffee and Current Affairs

Certificate at the end of the course

Library Service

Free Wi-Fi

Student card with discounts benefits
The DELE exam requires thorough preparation and LAE Madrid has teachers that know the exam inside and out. We can help you navigate all of the sections of the exam and how to best prepare for each of them. You will also revise past examination papers and learn tips and techniques for taking the exam.
DELE Exam preparation courses have a flexible timetable so you get focused and tailored sessions that prepare you thoroughly for your exam with no distractions. We also offer a 'DELE Duo' course where you and a friend can study together for less!
The courses are structured into different sections: Spanish theory, systematic procedures of the exam and practice test exercises, with feedback and tips on how to improve.
If you are not sure how much preparation you need to pass the DELE exam, you can book a no commitment consultation with our DELE experts and they will talk you through your options and give you as much advice as possible. Email us to book a consultation.
1 week
2 weeks
840€
1,640€
+ 40€ enrolment fee*