Here you can find the dates for the DELE Exam in Spain for 2017 and when you need to register by:
Year 2017
14 of July (registration ends May 24th). General Levels: A2, B1, B2 y C1.
15 of September (registration ends August 2nd). General Levels: A2.
13 of October (registration ends August 30th). General Levels: A2, B1,  y B2.
24/25 of November (registration ends October 11th). School Levels: A1 y A2/B1; General Levels: A1, A2, B1, B2, C1, y C2.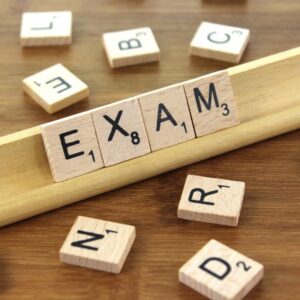 For more information follow this link.
If you are not sure how much preparation you need to pass the DELE exam, you can book a no commitment consultation with our DELE expert and he will talk you through your options and give you as much advice as possible. Email us to book a consultation.