Are you dying to take a day trip from Madrid but don't know where to go? If you've already visited all the typical towns near Madrid then it is time you start exploring different places! In this post, we will tell you about five lesser known one-day trips in Madrid that will definitely exceed your expectations. Keep on reading and start planning your next getaway.
Sigüenza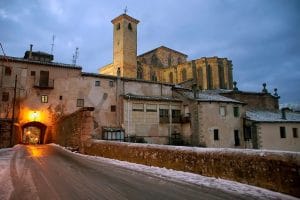 This city, located in the Serranía de Guadalajara, is full of both natural and architectural landscapes that will keep you busy and entertained for hours! Getting there by car will take you around an hour and a half, but its history, gastronomy and monuments will definitely make the trip worth it. While there, make sure you visit the "Catedral de Santa María de Sigüenza", the "Plaza Mayor", the "Convento de las Ursulinas" and the "Castillo de Sigüenza", just to name a few. Also, treat yourself with some of their amazing truffles!
Patones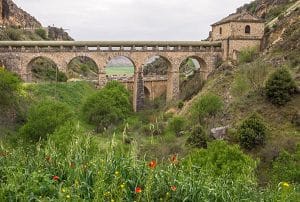 If you want to do an unforgettable trip, then Patones is definitely the perfect place to choose. This small municipality, located at the North of Madrid, is divided into two areas: Patones de Abajo y Patones de Arriba. The latter is one of the most beautiful villages of the Cuenca del Jarama and you will love its rich culture and amazing gastronomy. If you are a nature lover, we suggest you go for a stroll to the Senda Ecológica El Barranco.
 Alcázar de San Juan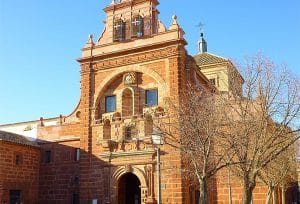 Located in La Mancha, this town in the province of Ciudad Real is only 150 kilometers away from Madrid. A must visit if you are a fan of old windmills and history. Some of the places you must visit while there include the Tower of the Grand Prior, the Church of St. Mary Major, the Church of St. Francis of Assisi and the Convent of St. Claire. If you're a Cervantes fan, stay there a night and visit small villages next to the Alcázar de San Juan as that's where Don Quixote takes place.
Sierra de Guadarrama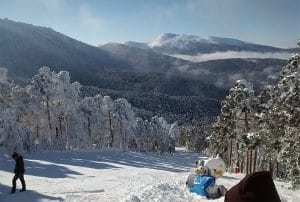 If you like hiking, here you will find approximately 80km to do it and different trekking routes that allow you to choose the one that adapts best to your level. It is located quite close to Madrid (an hour by car, approximately) and it is definitely the perfect place to plan a picnic, do some sports and just enjoy nature. In winter it turns into a snowy fairyland, so if you're missing White Christmas, living in sunny Madrid, be sure to check it out!
Chinchón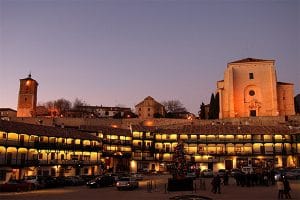 One of the prettiest towns in Madrid, Chinchón is a must when it comes to planning a day trip! Known for its Plaza Mayor, which was built between the XV and XVI centuries, and where all the fiestas are celebrated, this town has great bars and restaurants to have some drinks while enjoying its lively environment, as well as some must-see places. Even better is the fact that some of the best restaurants in the city ate right on the Plaza Mayor's terraces so you can enjoy the views from the second/third floor. Don't miss the Torre del Reloj or its castle!
Have you been to any of these places yet? Let us know what you thought of these one-day trips in Madrid. Leave a comment on our Facebook page and don't forget to check our blog for more!