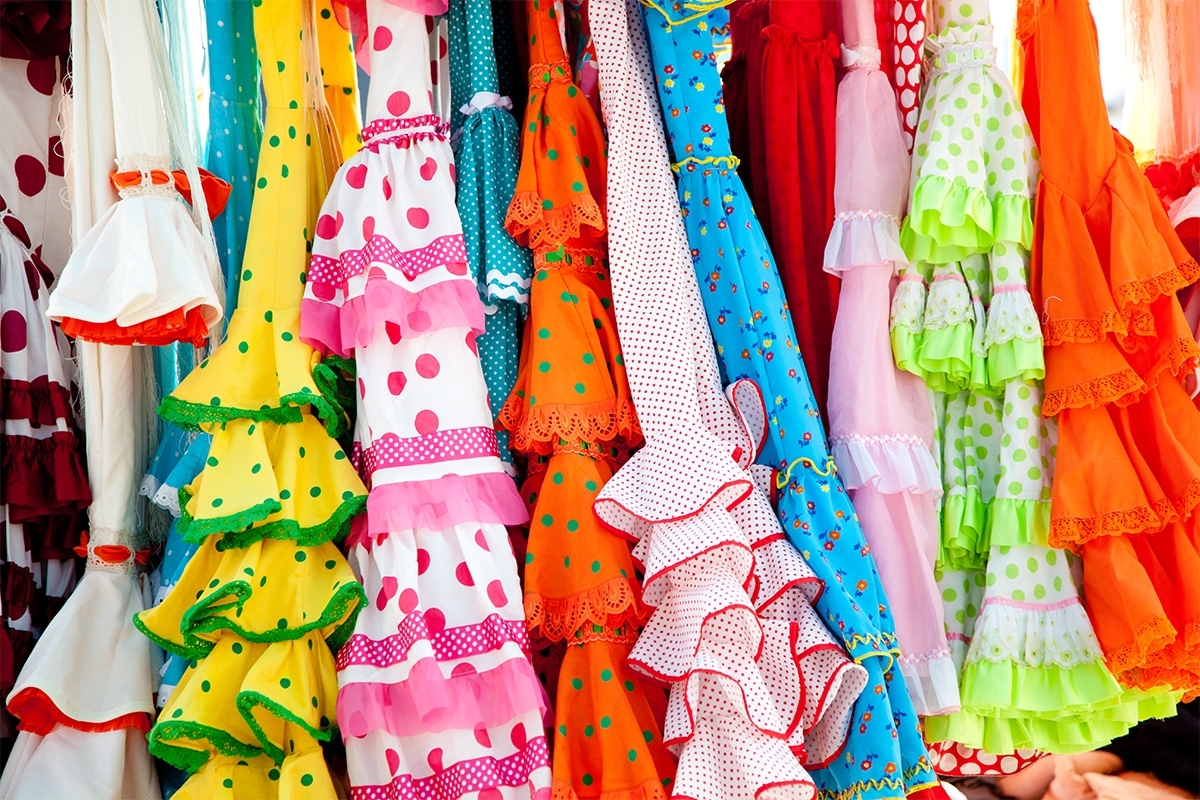 Biggest Culture Shock when Moving to Madrid
In the excitement of moving to a new country and living abroad, it can be easy to forget about the big, or small, changes that we might encounter in a new cultural environment. Moving to Spain may seem like an easy home from home but our student coordinator, Celeste, found all wasn't smooth sailing when she relocated to Madrid just a few months ago. She'll tell us about her  biggest culture shock when moving to Madrid.
Having studied Spanish at University in the UK, as well as spending many a summer in the south of Spain, I thought I had a pretty clear idea of what Spanish culture was like. In the weeks running up to the big move I was so busy excitedly running around, thinking about finding a flat and sorting out a job that I didn't stop to think about how my routine might change!
Since moving, I have been exposed to the wonderful and vibrant culture of Madrid and it definitely poses some challenges that I absolutely didn't expect or anticipate.
Here are just four that I can share with you so that you'll be better prepared for the big move!
When you meet people for the first time in Britain, it's typical to give a firm hand shake to someone you don't know, or maybe a warm hug to a friend.
I really believed that I didn't belong to the 'awkward English' stereotype and that I would be open to a bit more invasion of my personal space. In fact, the first time I had to give two kisses to someone I just met, I felt practically native 'Madrileña' at how natural it was! That was until I started work.
Offering a nervous handshake on my first day, I was slightly taken aback when I had to say hello to each of my co-workers and my boss with two kisses. Although it may seem strange, it's typical to kiss professional contacts too.
Generally, for girls, you give two kisses to everyone you meet – giving your right cheek first and then your left – and for guys you either shake hands or if you are close friends, a hug. Some men do the two kisses as well but again that would usually mean they are lifelong friends or family.
So as to avoid awkward 'which-one-is-it' situations, here are a few examples of when and when not to do it:
When to do the two kisses

Yes

/

No

/

Depends

Meeting your new Spanish flatmates

Yes

Meeting your flatmates' Spanish friends

Yes

Introducing yourself to someone you meet when you're out (in a bar, in the queue to a club, in a café etc.)

Yes

Meeting your new colleagues

Yes

unless they do otherwise!
Getting your social security (admin stuff) number at an administration office

No

Asking a shop owner where the tomatoes are

No

Meeting your airbnb owner (if you decide to stay in one before finding a flat)

Yes

most likely!
Meeting your homestay family

Yes

!
Quick Tip:
Be confident! Even if you prefer a handshake, a smile always helps ?
2. Meal times in Madrid: When and where?!
One of the biggest culture shocks for me when moving to Madrid was finding out how late people eat.
Meal times in Madrid are on average 1-2 hours later than meal times generally in other European countries. It's typical to meet for dinner at 9pm, or finish eating lunch at 5pm, which means that the streets and restaurants are buzzing right up until midnight, or even later in the summer months!
This means that you'll be able to walk through the streets and find people around until much later than in other countries. This means that walking in the dark in the winter feels very safe.
PRO Madrid TIP:
The food in Madrid is so delicious and equally just as good value for your money. You can share Tapas with friends PLUS two or three drinks and only pay €10.
07:00-9:00AM – Desayuno – For the majority of Spaniards this involves a quick café con leche (coffee with milk) on the way to work.
For those who like to eat something with a bit more substance there is:
Tostada / Pan Tumaca (Toasted bread with freshly made tomato, olive oil and a pinch of salt )

You can get one of these with a hot drink for only €1.70! It's cheap and hits the spot.

Croissant (plain, chocolate or with jam!). With so many bakeries around Madrid you'll never go hungry.
Churros con chocolate (Deliciously fried dough sprinkled with icing sugar, which you then dip in hot melted chocolate). There are so many churros places in Madrid and most of them incredibly inexpensive.
Anything you see that takes your fancy!

10:00/11:00AM – Almuerzo – A midmorning snack including the likes of a cheese and ham croissant or sandwich, a muffin and another coffee.
14:00-16:00 – La comida – The most important, literally translated as 'the meal', is lunch time. This is the time to fill up on something substantial. Most restaurants will open roughly around 13:30 ready for the influx of hungry Spaniards at 14:00. If you prefer to eat out instead of bringing your own food in most places offer a Menú del día for a reasonable price (around €9-€14).
17:00-19:00 – La merienda – Sweet or Savoury; you choose! A quick snack to last yourself until dinner – maybe a small 'bocadillo de Jamón' (Spanish ham sandwich – you can get mini €1 sandwiches from Cien Montaditos) or 'churros con chocolate' (delicious fried dough dipped in chocolate), which you can find all over Madrid.
20:00/20:30 – 22:00 – Aperitivo – Traditionally a pre-dinner drink, this is often accompanied by a plate of tapas. Try some 'patatas bravas' (potatoes with a spicy tomatoe sauce) or croquetas (. Traditionally when you order a drink the waiter will bring you a small tapa too. In some places, like El Tigre, you only pay €5 for a drink and they bring you more than enough food to share.
21:00/22:00/23:00 – La cena – Time for dinner! Dinner is generally considered a lighter meal in Spain than in other countries. Rather than rice or pasta dishes, you would usually find egg-based dishes like 'tortilla' and 'huevos rotos'. It is also popular to order a range of dishes and then share. The waiter will put everything in the middle of the table with forks for everyone; this way you can try a bit of everything!
A few of my favourite places to go are:
La Almudayna – Always full to the brim on a Friday night with Spanish Locals, this modest Tapas bar is definitely my favourite place to go with my friends. 'Pimientos de Padron' and 'chupitos' are our usual order and a glass of house red.
Mercado de Ildefonso – This is perfect if you like having a range of foods to pick from. With two floors of options you literally can't go wrong!
Picnic – If you're looking to have a drink in a retro bar then try this place. It's probably my favourite bar in all of Madrid – only €2.50 for a 'doble' (a normal sized beer).
Do not be surprised if: You see families with young children at 11pm eating Tapas! It's very normal for families to congregate at a tapas bar with young children, or even babies.
PRO Madrid TIP:
Bring a few snacks into work to keep yourself going until lunch – Dia, Carrefour, Lidl or Mercadona will have what you need.
A lot of restaurants / tapas bars don't open until 8pm so make sure to check before going!
Carrying on with this theme, the night life here in Madrid all starts A LOT later than what you might be used to back home. People eat dinner quite late so this means clubs open much later. Whilst we English folk are tucked up in bed, the Spanish night hasn't even begun yet!
In Madrid, making your way to a club before 1AM is considered way too early. Although a shock to the system (and a definite test of stamina) I have learnt to enjoy going out later as you don't have the typical rush of getting ready straight after work, and making the most of the evening beforehand.
If going out isn't your scene, there are plenty of other options to choose from. From markets to Opera to art exhibitions and galleries, you have an endless bucket list full of fun things to do.
PRO Madrid TIP:
Enjoy food and activities and leave alcohol drinks until a bit later. This way you won't be knackered or extremely drunk by the time people want to go out.
4. Personal Space in Madrid
Here are a few things to take into account…
People are a lot more relaxed and don't tend to have that awkwardness with strangers that you find in the UK, or even in the US.
Madrid is incredibly open and communicative. People tend to talk with both their mouths and hands. Sometimes a light touch on the shoulder might take you by surprise but contact is very a much part of how they communicate.
Whether on the tube (subway/metro), having a conversation or in a tapas bar people in Madrid tend to stand a lot closer.
Generally people do stand quite close – I will admit I am still getting used to this! The metro in rush hour is never fun wherever you are but at least in Madrid it's quick and cheap. As a student I only pay €20 a month for endless travel!
Tapas Bars can be completely packed, with barely any space to lift fork to mouth, making ordering feel like a victory! My first time at Pez Tortilla – a tapas bar famous for its delicious tortilla – I had to literally push my way through the crowd to order at the bar. While this may be so bizarre for British or American people, there's no problem with pushing past someone (within reason!) if you're leaving, ordering or going to the toilet at bars or public spaces in Madrid.
Once you get used to it, it actually adds to the charm of living in Spain and feeling like you're living in a bustling, lively new culture.
Do not be surprised if:
You start conversations easily with people you don't know! People are incredibly welcoming and chatty. This works to your advantage if you're ever lost so don't be afraid to try your Spanish and ask a stranger.
PRO Madrid TIP:
In a Tapas bar, be clear and bold when ordering! If you wait to be attended without attracting the waiter's attention, or even heading to the bar yourself, you might be waiting a while.
Hopefully you feel a little more prepared after reading this! If I had to say one thing only, it would be to remember that culture shock is just adjusting to something different, not something that is better or worse.
Although I admit moving to Madrid did take me by surprise in some ways, and that it took me a bit of time to find my rhythm, I have learnt so much from it. I now can say that I have lived in a new city all on my own, learnt a different language, and adapted to a new job.
You might have never been to Madrid, let alone Spain, and have no idea what to imagine but I assure you with a bit of patience and openness it will be worth it!
Good luck!
P.S. If you are worried about the language barrier and are keen to learn Spanish, then checkout this link to find out more.