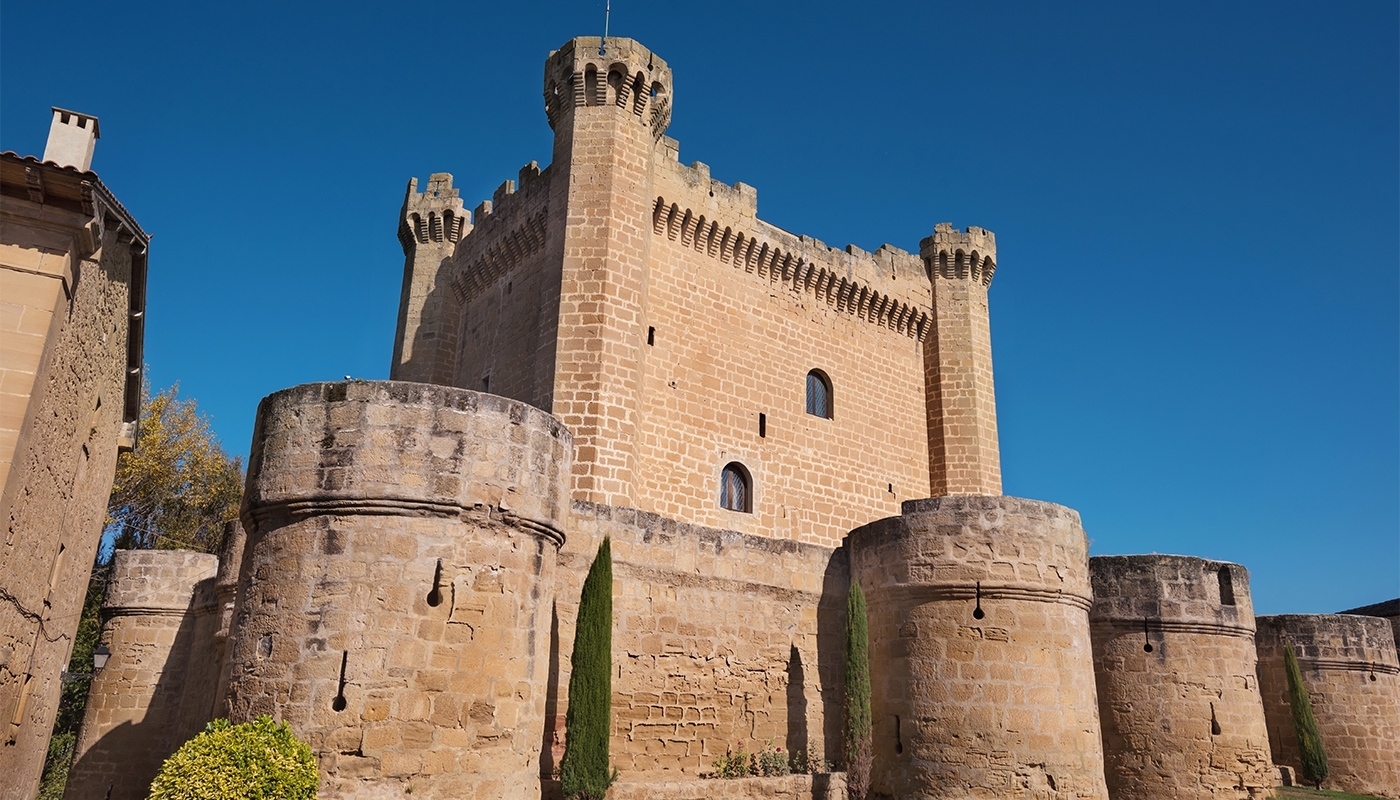 What to visit in La Rioja
La Rioja is north of Madrid and is famous for amazing wine and gastronomy. The area has and If you're visiting La Rioja then it's definitely worth visiting (at least!) one of their over 500 wineries. It's not all wine, though! There are loads of things to do in this area and in this blog post we will tell you about those you cannot miss while there.
Logroño
Surrounded by wineries, the capital city of La Rioja is a paradise for those who enjoy eating well and discovering new cities. The old town is full of narrow streets with plenty of history and in there you will find the cathedral (Concatedral de Santa María la Redonda) and three other churches that are definitely worth visiting (Iglesia de Santa María de Palacio, Iglesia de San Bartolomé and Iglesia de Santiago el Real).
Another must while discovering the city is visiting the "Plaza de la Oca". Here you will find a gigantic version of a popular Spanish board game painted on the floor showing the different cities of La Rioja, through which the Camino de Santiago goes through. If you feel like going to an exhibition, then make sure you visit the "Casa de las Ciencias". Here you will be able to attend workshops, conferences and admire the building, which was built in 1910 and it is well-known for its architecture.
Elciego, Labastida and Laguardia
These three towns are popular for their medieval appearance and for their winemaking. The picturesque surroundings are quite spectacular and you can enjoy a wine tour while enjoying nature. To give you an idea of the scale of the winemaking in these places, in Laguardia alone there are more than 320 underground wineries, both traditional and modern, with some amazing architecture. Get ready to try some of the most amazing wine you will ever try while getting yourself immersed in a different era!
Santo Domingo de la Calzada
This is one of the towns in La Rioja which sees most visitors on the Pilgrim's Route on the way to Santiago de Compostela and one that you must include on your tour of La Rioja. It has been declared a National Historic Interest Site and its medieval streets will definitely take your breath away. Some of the places you have to visit here are the Cathedral of Santo Domingo de la Calzada; the Freestanding Cathedral Tower and the city council, built in the 18th.